2018 Buick Regal TourX: Not Your Average Sport Wagon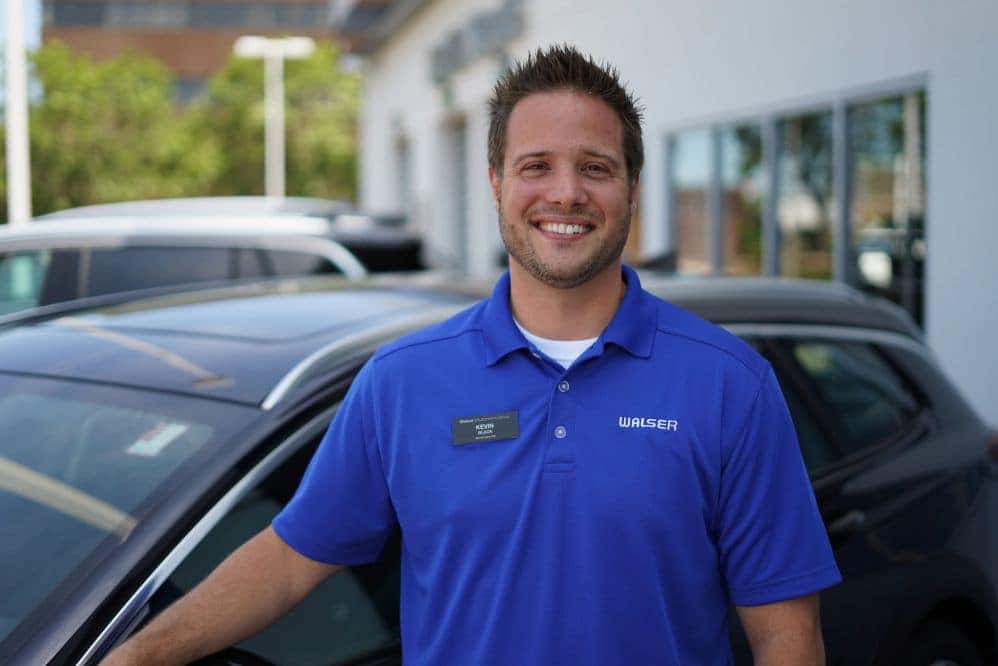 This year, Buick took its wagon-building heritage to a new level with the introduction of the 2018 Buick Regal TourX. With its contemporary looks, luxury, and SUV-like attributes, the TourX is successfully riding a recent wave of wagon popularity.
As vehicle shoppers hunt for the affordable yet refined, the TourX is neatly situated between today's midrange and luxury offerings. According to the Albuquerque Journal, the TourX is appealing to both a new customer base and Buick loyalists alike.
"It will cover a wide swath of our customer base because it's going to hit the people in the lower and higher-end," said Kevin Black, General Manager at Walser Buick GMC Bloomington. "It actually comes very well-equipped for a car that would have what people may call more basic features like cloth. All versions of the vehicle come with the same all-wheel-drive advanced system, but they have different tiers of trims."
The TourX has distinct trims available in their TourX series, targeting an array of car buyers. Starting at $30,000, the base TourX includes cloth seats, a touchscreen infotainment system with Android Auto and Apple CarPlay, smartphone integration, plus extra conveniences like a proximity entry with push-button start and onboard Wi-Fi.
Fully loaded, the Essence trim level at $42,000 includes heated seats and a steering wheel, a panoramic moonroof, a hands-free liftgate, and other features.
"It can really be whatever the customer is looking for," Black said.
Buick knows who it's targeting with the TourX. It's billed as a near-luxury, upscale vehicle for tooling around town, while still pushing its recreational capabilities.
Custom General Motors accessories like bike and kayak racks and bigger cargo volume make the TourX an attractive option for a weekend at the cabin. With its lower, longer body, the TourX is also easy to load on top and inside.
Inside the vehicle, the Albuquerque Journal describes the wagon as, "handsome, comfy, quiet, and safe."
Black used a little more colorful language, likening this vehicle to a billy goat.
"It will never get stuck; you can literally take it anywhere," he said.
That power comes from the TourX's all-wheel-drive capabilities. According to Black, the TourX can put 100 percent of its power to one isolated wheel—a claim no other car can make. Another advantage includes its ability to transmit power from the front and back as well as side-to-side. Because of these high-end driving abilities, the TourX is a great sporty car.
"People laugh when you say it's a Buick and it's sporty, but it's sporty because of its all-wheel-drive system," said Black. "Even on dry pavement because of its side-to-side power, you could really whip it around the corners and have fun with it. You can do it with a whole bunch of people in the car, plus your dog and canoes on top, and still be safe whipping around the corners."
Some reviews have called the TourX sluggish, but Black doesn't agree.
"The modern-day struggle is trying to have the perfect balance between power and fuel economy," he said. "But I think the TourX wins on both spectrums. Its turbocharged engine has a lot of horsepower and torque compared to its competition, but like most turbos, you don't feel the power until higher in the RPM band or speeds. It has less lag than a lot of its competition, and the only reason it may feel sluggish is that it is not a small sedan. It may be built on a sedan platform, but it is still a wagon and has a lot of metal and glass."
Sound detonating foam in the Buick makes this an extremely quiet ride. That, combined with its 5-star crash safety rating and its refined cabin, makes this Buick a perfect wagon-based, SUV-alternative.
Check out our latest inventory of the 2018 Buick Regal TourX here or call (612-326-6297) to schedule a test drive today.