Learn more about...
Start your career in the automotive industry.
Walser is a company of amazing people working in one of the most exciting industries in the world. It's the "work hard play hard" mentality of each employee that keeps our culture and business thriving. If you're enthusiastic, customer service oriented and sales-driven, come join our team!
Connect With Us
Training

Orientation
Automated processes triggering your workplace set up, training plan, and personal log-ins take place behind-the-scenes to ensure a smooth transition to Walser. Upon arrival you will hear Walser's past, present, and future and begin your training. You have a dedicated person at your location anticipating your arrival after training who will introduce you to the team and take you through our location orientation.
Structured Classroom Training
Your journey to productivity begins in the classroom as you learn our processes, your job functions, and all the details about what makes Walser unique. Our programs range from 1/2 day up to 13+ weeks providing a mix of classroom, on-the-job and systems.

Technology Systems Training
Few things can be more frustrating than not knowing how to operate a computer system in front of a customer. Walser has created mock environments for our main systems to provide you with the practice you need in a classroom setting.
Ongoing Training
An average of 25 learning opportunities are available each month. These classes cover selling, customer service, communication, etc. Not all of our trainings are job-specfic as each month you have access to personal development opportunities including personal finance classes and Microsoft trainings.
Benefits
Paid Time Off (PTO) - We offer paid time off that includes vacation, holidays and other time off to help you balance your work and personal life. Non-union employees will accumulate a specified amount of PTO each pay period worked, based on your years of service. For union employees, you'll become eligible for vacation benefits after your anniversary date of employment.

Health Benefits - We recognize that your health benefits are an important part of your total compensation, so we provide comprehensive, quality benefits to you and your eligible dependents. You are eligible to participate after 60 days of employment.
• Medical, Dental and Vision Insurance
• Life Insurance, Disability & Reimbursement Accounts

401(k) Retirement Savings - Eligible employees can contribute to a retirement savings plan, and we'll match 25 percent up to the first 5 percent of your contribution after one full year of service.

Employee Discounts - All employees who have been employed for over 60 days (and certain family members) can purchase any item we market from the Walser Automotive Group and affiliated businesses at a discount.

Referral Bonus Program - As an employee of the Walser Automotive Group, you have an opportunity to earn a referral bonus when your extraordinary friends, family members and peers are hired on.
Wellness
Fitness Center (Corporate Office) - At Walser, we support your fitness goals by providing a workout facility equipped with exercise machines, free weights, a stretching area and showers - and even personal training sessions are available.

Wellbeing Room - We've designated safe and private spaces for your wellbeing that can be used by nursing mothers, for meditationor for prayer.


Onsite Seminars - We bring in experts to motivate, teach and inspire you and your wellbeing initiatives.

Flu Shots - We support your health by hosting on-site clinics as a convenient way to help you fight influenza.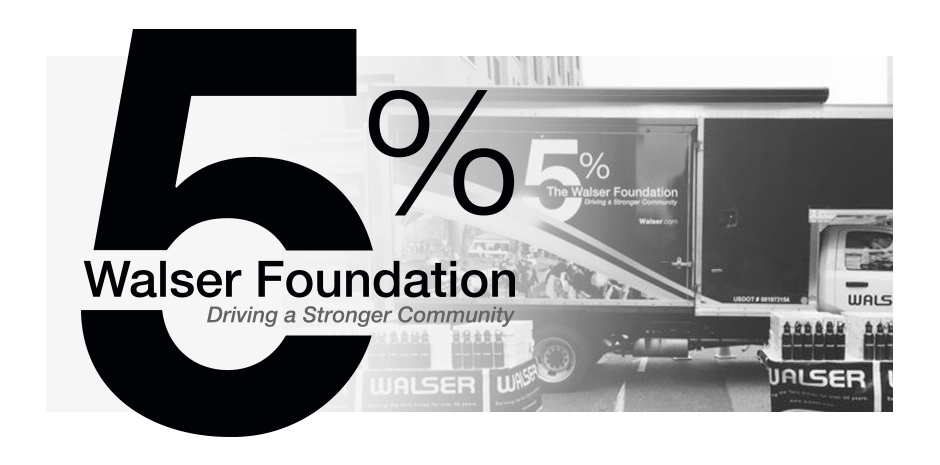 Walser invests in the people and organizations in the communities in which we live and work through charitable giving and volunteerism. Walser Automotive Group donates 5% of pre-tax earnings to the Walser Foundation and is a proud member of the Minnesota Keystone Program.

Walser Employee Volunteerism
Walser Foundation provides volunteer opportunities for our employees to join us and our local non-profit partners as we work together to build healthy and safe communities. We believe by working together we can create positive change in our community. Last year Walser employees and their families donated more than 1000 volunteer hours.