Andre Washington: Breaking the Stereotype of the Car Salesman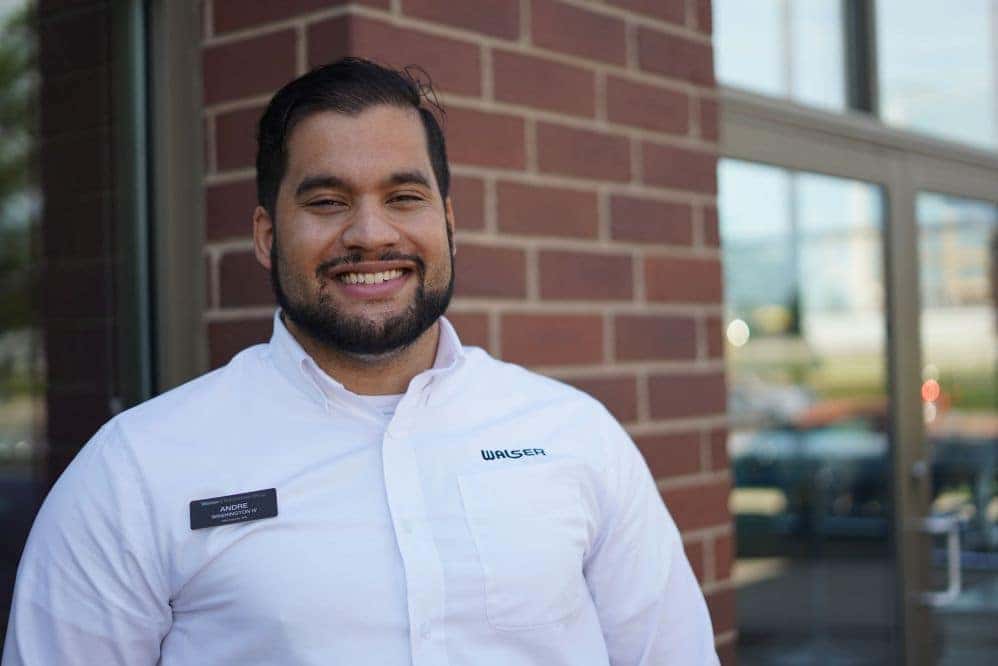 For some people, the words 'car salesman' reminds them of bad suits, slicked-back hair and annoying sales tactics. That's a stereotype that Walser Toyota Customer Specialist Andre Washington is working to break.
Washington started working for Walser in 2017 after a friend encouraged him to apply for the job. Washington felt his background in sales and big personality could be a good fit for the business.
But it was one thing in particular about Walser that really sold him on taking the job.
"Part of the reason why I chose Walser to work for is the fact that it is a non-commission sales job," said Washington. "The genuine feeling that I got when I did my interview here and being able to convey that to customers is by far the best thing about working for Walser."
Washington said he values his customer relationships and builds these connections by letting customers know he's always on their side.
"I want customers to know that I really do have their best interest in mind," he said.
Washington is passionate about creating a personal connection with his customers. For that, he often relies on his background as a Minneapolis native.
"Being a Minnesota boy through and through is a great way to connect with customers," Washington said. "Being able to talk about Johnny [St. John's University] football with the legendary Coach Gagliardi and such gives me a great way to relate with customers."
But he knows that a relationship with a customer isn't just about small talk.
"I am here to make sure [they] make the best financial decision possible."
Washington knows that focus on customers' financial wellbeing is something that can be overlooked in the automotive world.
"I am really about making sure everyone is making sense with their financial decisions, at least the ones I can help control," he said.
Washington recalled a recent interaction last month with a customer who needed a vehicle but was struggling financially. Washington was committed to helping her find a solution that fit without breaking the bank, and they found success. The customer was able to drive away in a newly-leased Camry.
"This customer was so happy by the end of the transaction she actually burst into tears," said Washington. "That was such a feel-good moment for myself, being able to help someone who was down on their luck—a position that I was in at one point in time—and turn it into such a great positive for that customer."
Washington's attitude speaks to the Core Values which Walser aims to embrace with every customer, no matter what.
"I am from North Minneapolis, went to school at St. John's, came back, and now I just try to do better for the community," said Washington.
With over 1,900 employees, Walser encounters countless unique employee and customer stories. If you know someone who should be featured on the Walser blog, send an email to socialmedia@walser.com.