DIY headlight Cleaning Methods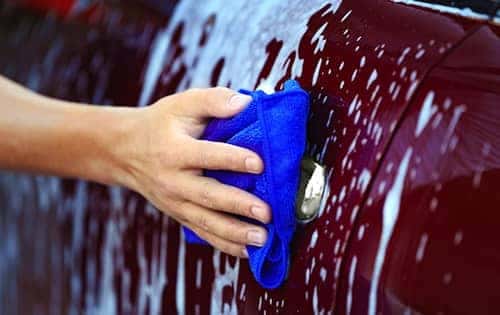 Routine maintenance on your vehicle should include cleaning your headlights. They are on the front lines and subjected to road debris and weather. If they don't seem as bright as they once did, try cleaning them. You may be surprised at the difference. There are a couple of options if you want to try it yourself.
One of them works particularly well on plastic lenses. Simply scrub them with a solution of toothpaste on a warm damp cloth. Repeat as needed. When clean, rinse them with a clean damp cloth. There's no reason why you can't try this with glass as well.
A method that's very effective for glass headlights is to use a series of sandpaper sheets. Vary the grit size between the sheets between coarse and fine. Begin with the coarse size, and gently work it around the lens to remove its blemishes. Repeat the process with each grit size to the finest. Finish the process with glass cleaner to polish.
If you have questions about your vehicle's headlights, don't hesitate to speak with a knowledgeable member of our service team. We're here at Walser Automotive Group to help you with all aspects of maintenance.