This Weekend: 5 Reasons to Go to the Twin Cities Auto Show
The Twin Cities Auto Show is rolling into its final weekend at the Minneapolis Convention Center. Walser has been at the show all week bringing our customers photos, vehicle walk-arounds, and live coverage. With just a few days left, it's not too late to check out all there is to see.
Here's our top five reasons to check out the Twin Cities Auto Show this weekend.
1. Walser's Custom Cars
Whether you're an extreme gear head or sideline spectator, Walser's line-up of custom vehicles is worth checking out. Walser has once again teamed up with local customization shop Automotive Concepts to totally customize 15 different vehicles for the 2019 auto show.
From a tricked-out Honda Civic Type R to an attention-grabbing GMC Sierra Denali 1500, the 35+ vehicles you'll find in the auto show's Custom Garage will have you drooling.
2. Latest Industry Offerings
With over 600 vehicles under one roof, the Twin Cities Auto Show is a fantastic place to see hundreds of vehicles in just one day. Over 35 brands—foreign and domestic—are represented with new models in every category.
It's a chance to check out the hottest vehicles on the market like the 2020 Chevrolet Silverado, Jeep Gladiator, and Hyundai Palisade (coming to Walser Hyundai in July). Car shoppers can find all the major auto manufacturers and almost every car in their line-up.
3. Vehicle Comparison Shopping
Ready to see the latest offerings in the mid-size SUV segment? Or maybe you're more interested in comparing similar sedans? The auto show is a great place to start that comparison shopping across brands in one place. Auto show goers can look, touch, sit in, and "kick the tires" on hundreds of different vehicles in a single location.
And after you've done the research, take your car shopping to the next step with one of Walser's 15 different rooftops in the Twin Cities. Our stores represent 13 different automotive brands with plenty of options for vehicle shoppers. Start your shopping at the auto show and finish the deal with Walser!
4. Luxury Lane
Get a taste of the high life while perusing $2 million worth of luxury vehicles in the Luxury Ballroom. This is a must-see for automotive enthusiasts and casual viewers alike.
Looking for a luxury vehicle of your own? Walser Automotive Group has a complete campus of luxury vehicles. Walser Auto Campus features nine premier manufacturer brands including Acura, Audi, BMW, Jaguar, Land Rover, Lexus, Mercedes-Benz, MINI, and Porsche.
5. See the Unusual, Rare, and Fun
The auto show is also a great time to see some of the most unusual, outrageous, and rare vehicles out there.
Take for example the three rare Ford GTs in the Luxury Ballroom, representing some of the most infamous stories in racing. There's also the unstoppable,10-foot-tall Raminator, and the full-size LEGO replica of a 2019 Chevy Silverado.
We're also big fans of this one-of-a-kind Nissan Altima Trax promo vehicle. This 2019 Altima showcases Nissan's new addition of all-wheel drive with extreme trax—perfect for any Minnesota winter day.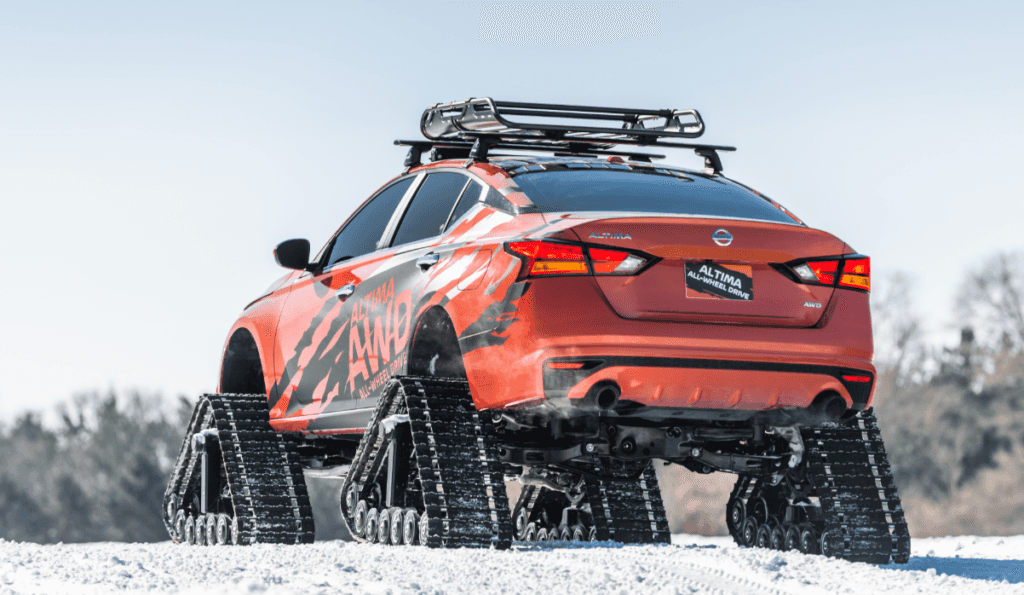 There's plenty to do with the family, too, with attractions like Camp Jeep and The Neighborhood.
Check out Walser's Facebook page for more videos from our week at the Twin Cities Auto Show.