Walser Automotive Group Launches New Website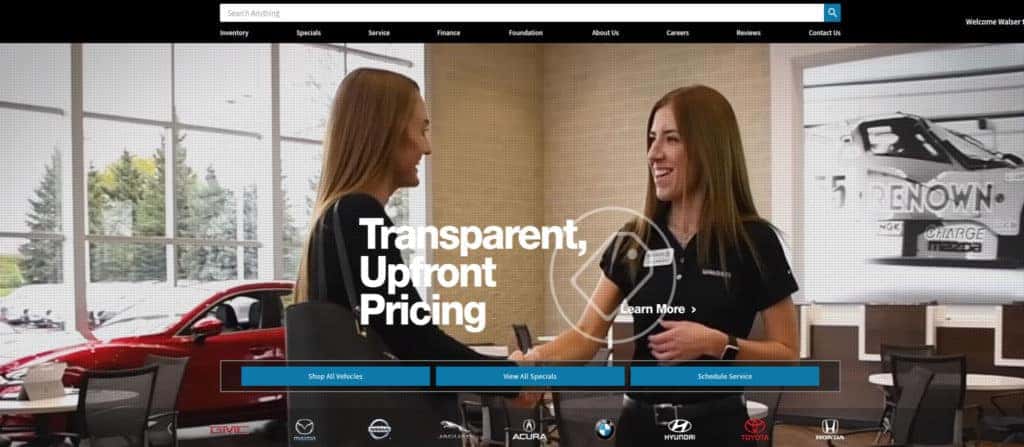 Maybe you've noticed—things look a little different around here, and that's a good thing. This week, Walser Automotive Group launched a brand-new website for Walser.com. The new website is a complete overhaul of Walser's website from the ground up.
With a more powerful and intuitive vehicle search function, personalized messages, virtual tours, in-store videos, and a completely responsive mobile, tablet and desktop design, Walser.com has been redesigned to offer the ultimate user-friendly experience for online car buying.
"We want our online experience to match our in-store experience," said Colton Ray, Senior Director of Digital Merchandising. "We're bringing these websites into the 21st century with video, responsive design, faster load speeds, dynamic reviews, and better customer engagement."
Ray likened the new sites to something consumers see on Amazon.
"Amazon has been doing this for years, and that's what we want. Websites that are simple and easy."
One of the most impressive features of the new sites is something few other dealer groups have tackled—one globalized page featuring hundreds of our latest vehicle specials. Within one page, customers will have the ability to browse every vehicle special categorized down by brand.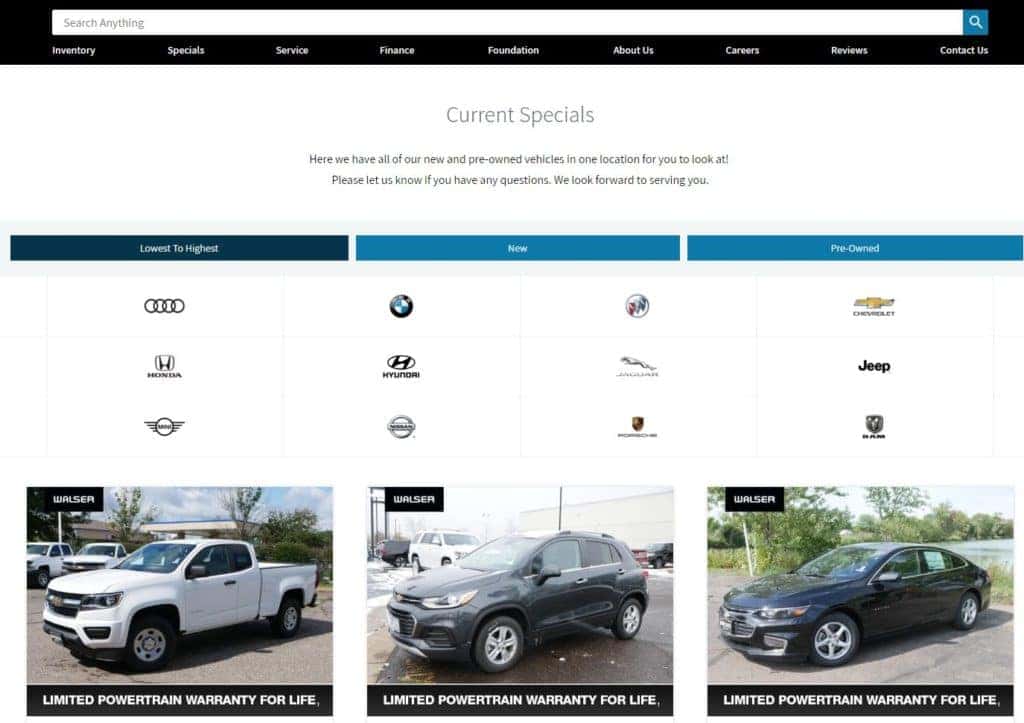 "The goal is to offer 200 lease specials across all our brands at any given time. Every single special for the entire company can be found in one spot," Ray said. "The idea is that someone could search on their phone, tablet or computer by any brand and see all the specials in one place. That's just good user experience. The idea is to make it easy," said Ray.
Other new features include:
• Streamlined Service Scheduler to allow customers to easily schedule vehicle service based on location
• Online Finance Applications to guide customers through the finance process with a straightforward, easy-to-use online payment calculator and vehicle trade evaluator
• Virtual Tours allow customers to dynamically visit every Walser location with the click of a button
• Customer Testimonials provide real, accurate reviews of customer buying experiences at Walser Automotive Group
• Walser Careers website offers potential candidates a place to search every available career opportunity across Walser Automotive Group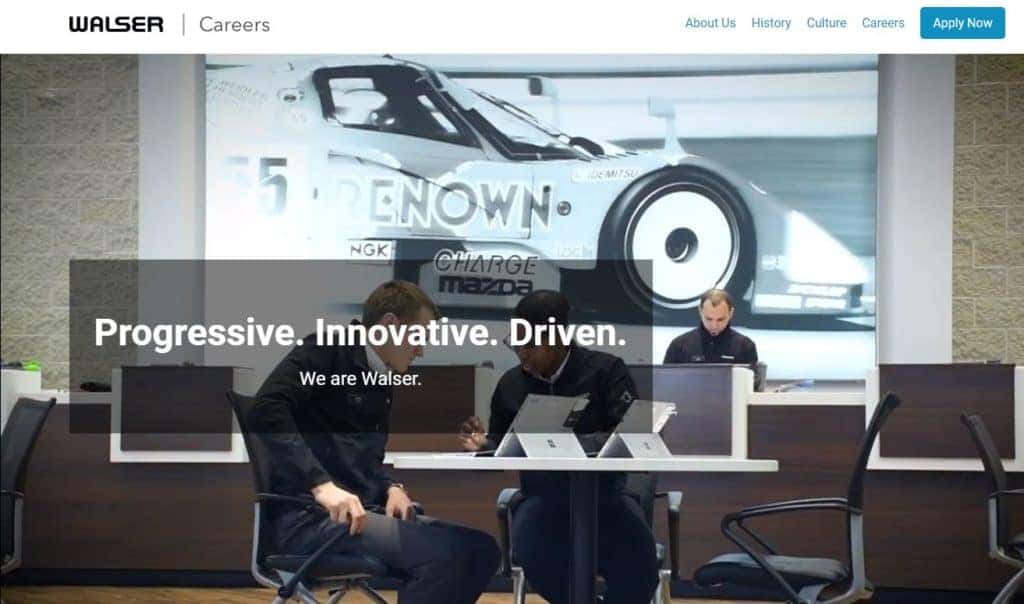 Visitors to Walser's new website can also stay up-to-date with the latest Walser and industry news through our new online blog.
Walser is excited to share these new dynamic website capabilities with our customers. We know vehicle shopping starts long before customers walk through our doors. Walser.com is the first step to making car buying with Walser even easier. Watch for refreshed websites for all Walser stores coming soon!