Walser's Worry-Free Return & Exchange Policy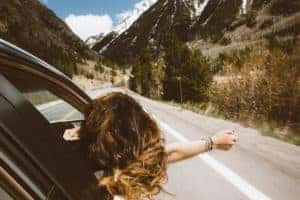 Buying a new vehicle is a major decision. The choice to buy or lease a vehicle takes time, research, a deep look at your finances, and big dose of personal discretion.
But what happens when you make that purchase only to wake up with a big knot in your stomach? Can you return the car you just bought? 
At Walser, the answer is simple. Yes!
Every Walser dealership offers a straightforward return and exchange policy. All new and used purchases at Walser come with a 3 day / 300-mile return policy, and additionally a 30 day / 1,500-mile exchange policy on most used vehicles**. If your vehicle isn't a perfect fit, just return or exchange it undamaged.
While dealership return policies are uncommon for most car dealers, Walser sees things differently. It comes down to our Core Values and doing the right thing. We believe that no relationship is worth compromising, and we stand by that promise even after you drive off the lot. It's why we offer a flexible return policy. It's also why our one-price sales philosophy is focused on, you, the customer, not the dealer.
We aren't afraid to say that we want your business for many years to come! However, we recognize that kind of trust is earned, not owed, through genuine customer care. That starts with a car shopping experience that's transparent, fair, and flexible from beginning to end. We know that doing the right thing by our customers is doing the right thing for our business.
Auto buyer's remorse is a terrible feeling. Forget the sticky new car return policy you've dealt with before (or lack of a return policy at all), and shop confidently with Walser's money-back guarantee return and exchange policy.
Ready to shop? View our latest specials here!