Maximizing Style: 2023 Nissan Maxima
Nissan has a longstanding reputation for producing vehicles that blend style, performance, and innovation. The 2023 Nissan Maxima is no exception, representing a fusion of class and power.
Stop by one of our Nissan dealerships to see how we can maximize your style, Walser Nissan, Walser Nissan Wayzata or Walser Nissan Coon Rapids.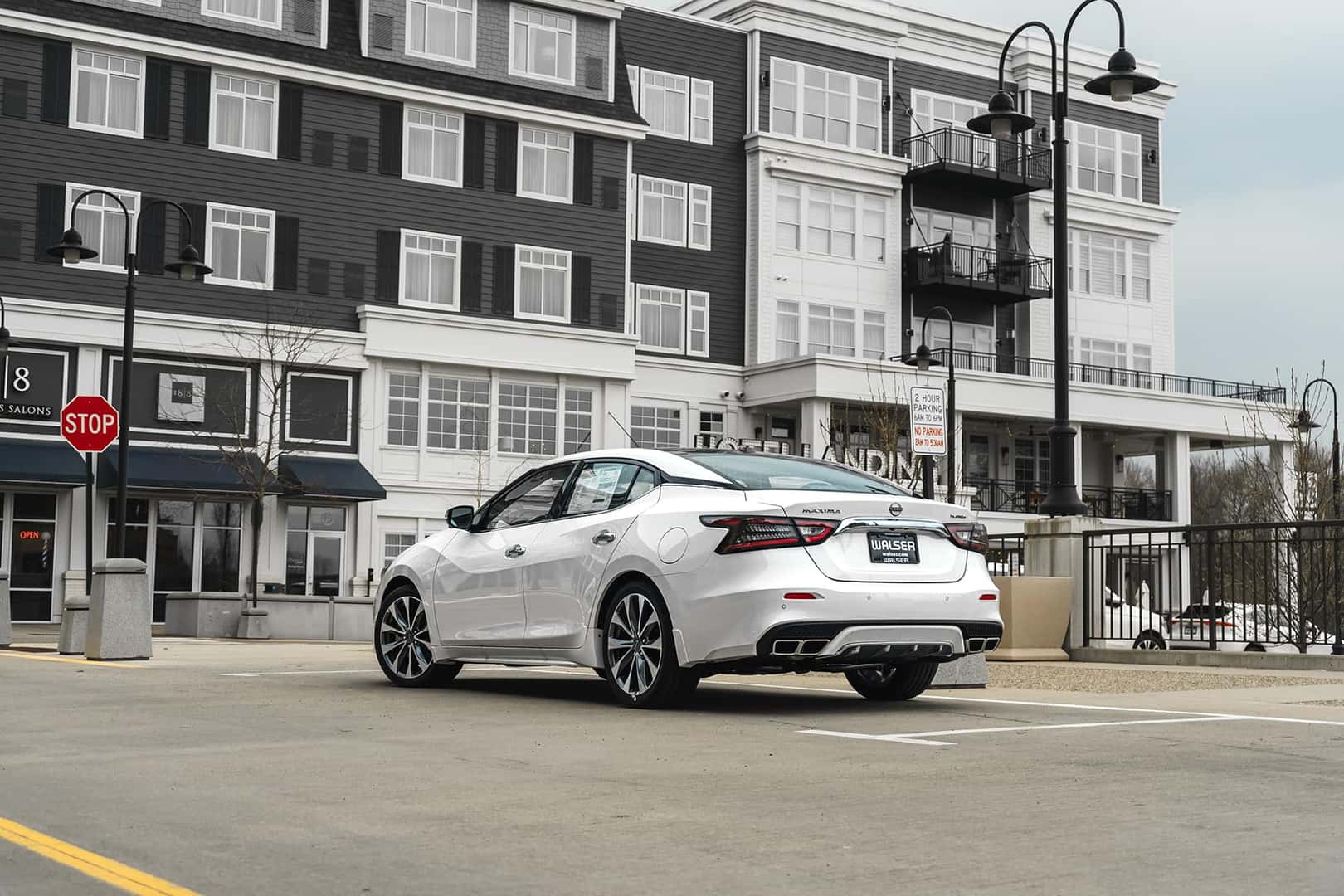 The 2023 Nissan Maxima maintains the brand's signature "V-Motion" grille, but with subtle yet significant updates. The result is a sleek, bold look that ensures the Maxima stands out in any crowd. With its sweeping roofline, aggressive character lines, and a modern yet refined aesthetic, this sedan exudes confidence and sophistication.
Step inside the Maxima, and you'll discover a refined and meticulously designed interior. The cabin is adorned with premium materials and soft-touch surfaces, providing an upscale and comfortable environment for both the driver and passengers. Zero Gravity front seats ensure exceptional comfort on long drives, and the rear seats offer ample legroom and headroom for passengers.
Nissan has also equipped the 2023 Maxima with advanced technology to enhance the driving experience. The infotainment system includes an 8-inch touchscreen, Apple CarPlay, Android Auto, and an 11-speaker Bose sound system, ensuring that connectivity and entertainment are at your fingertips. The available 9-inch touchscreen takes things up a notch, offering an even more immersive experience.
Under the hood, the 2023 Maxima houses a 3.5-liter V6 engine that delivers a robust 300 horsepower and 261 lb-ft of torque. This power is sent to the front wheels through a continuously variable transmission (CVT) which, despite its CVT label, mimics the feel of a traditional automatic transmission. The result is a smooth and responsive driving experience.
The Maxima is known for its engaging driving dynamics, with precise steering and a well-tuned suspension that provides a balanced ride quality. Whether you're navigating city streets or cruising on the highway, the Maxima offers a blend of comfort and performance that is truly enjoyable.
The 2023 Nissan Maxima is a stellar example of what a modern sedan should be. With its striking design, luxurious interior, robust performance, and advanced safety features, it's a well-rounded package for those seeking a combination of style, comfort, and power in their daily drive.
Plus, don't forget to check out Walser Automotive Group's limited time deals and special offers on new vehicles.
All photos copyright Walser Automotive Group.
Interested in using our photos in your media? Get in touch for usage rights and requirements.