Operation Turkey Drop: Walser Makes Community Donation
This November, Walser once again provided all employees with a free turkey for Thanksgiving. A few days before Thanksgiving, a small, socially-distant team assembled to complete Walser's Operation Turkey Drop. This year wasn't quite the same as previous turkey drops for the auto group due to the ongoing coronavirus pandemic, but the company was still able to provide a turkey for everyone who wanted one. Once the turkey drops had been made to all dealerships and locations, we then donated the unclaimed turkeys to Waite House and Pillsbury United Communities.
The Waite House Neighborhood Center has been a part of the Phillips neighborhood since 1958. It provides a food shelf, community meals, and produce distribution to over 4,500 community members each year. For Thanksgiving, they operated a drive-through food pickup line, to which Walser donated 196 turkeys. As a Core Values company, we are proud to give back to the communities in which we live and work.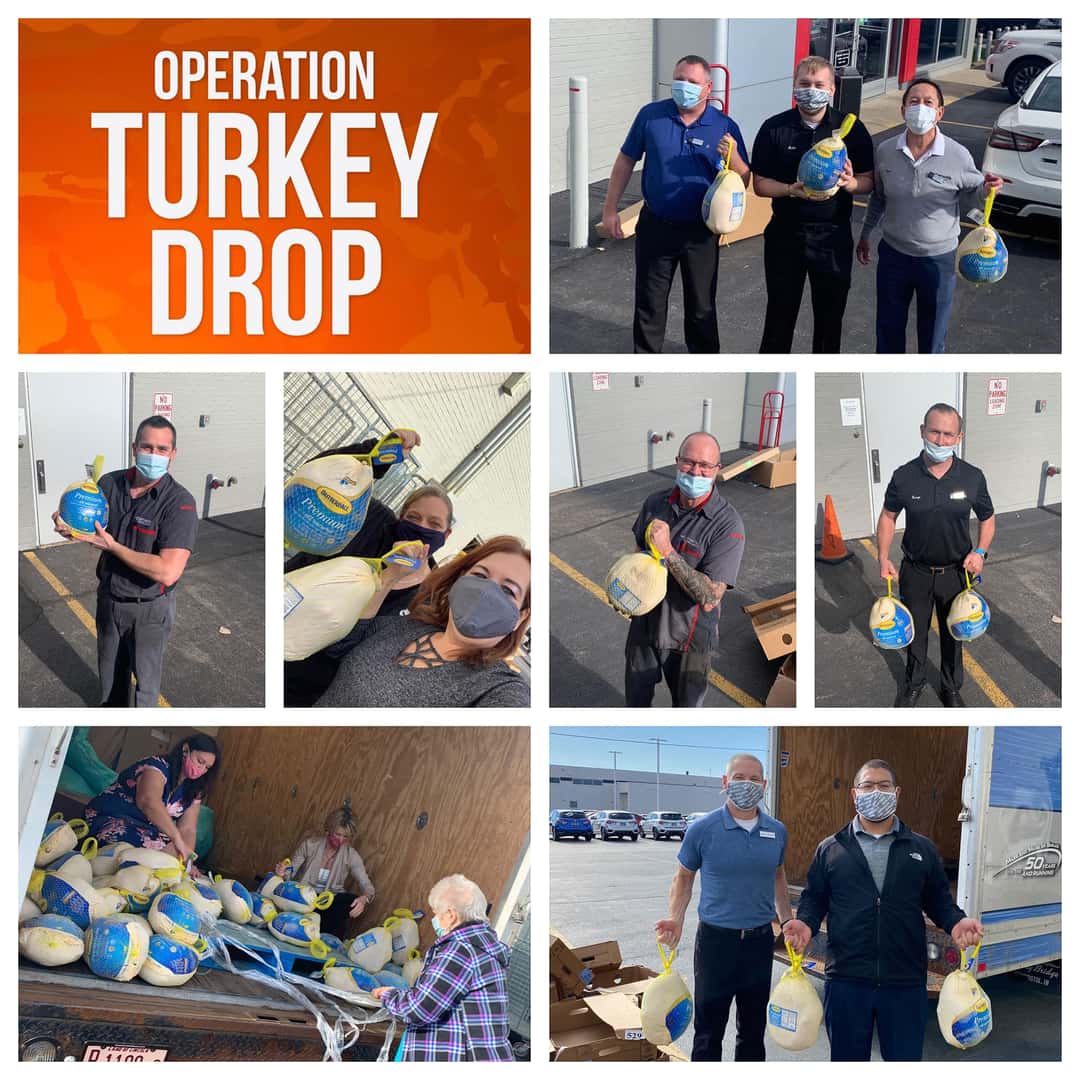 Walser Foundation
Did you know Walser operates a vibrant foundation? Walser is committed to increasing access to high-quality education and career-training programs in the Minneapolis-St. Paul Metro and Wichita, KS communities. Walser commits 5% of all pre-tax earnings to the Walser Foundation, which funds hundreds of thousands of dollars in grants and sponsorships annually for our local communities. Learn more here.