Walser Vehicles Drive Change Through June Donation Drive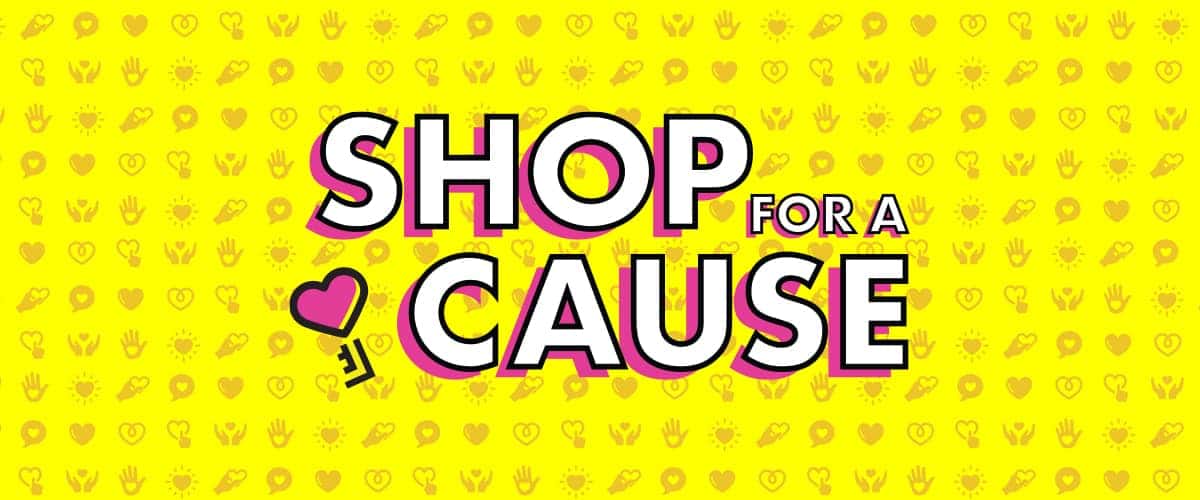 Walser Automotive Group has a long legacy of giving back to the community. Now, the Walser Foundation is reaching further to make an even bigger impact.
Throughout June, you'll see these words—Shop For A Cause—in all Walser retail locations.
The cheery signage and bright colors are more than great marketing. Walser will donate $25 to a local nonprofit organization through the Walser Foundation for every vehicle sold in June. Walser customers will have the chance to determine where their $25 gift will go, choosing the nonprofit that speaks to them.
Each nonprofit focuses on supporting marginalized and minoritized communities, including the homeless, those living with mental illness, and the BIPOC community.
Giving back to the communities where we live and work is central to Walser's Core Values. Annually, Walser donates 5% of all pre-tax earnings to the Walser Foundation, focusing on education and workforce development.
Shop For a Cause builds upon that giving commitment.
"While we have done Shop for A Cause in past years, we are very excited about this reimagined initiative," said Walser Foundation Director Nancy Warner. "This not only allows the customer to have a direct say in where the donation goes, but it also allows Walser to partner with new organizations that don't historically fit with the Foundation's mission and focus," she said.
The Walser Foundation, a 501(c)(3) organization, adheres to a charter focusing exclusively on areas of education and workforce development.

Local Support



Here is a look at the incredible organizations that Shop For A Cause will support in the Twin Cities and Wichita areas.
Every Third Saturday is a Minneapolis-based organization focused on meeting the needs of Veterans of all walks of life through their programs and services. Programs include Pop Smoke, a network for veterans to have a simple pathway to access the support they seek, and Warrior Path, a 12-week course to support veterans' work through trauma and help them build a better life.
Based out of St. Paul, Nexus Community Partners is an organization centered around supporting the BIPOC community through engagement, leadership, program development, and community wealth building.
People Incorporated is a nonprofit focused on mental health and wellness in the community through care by operating over 60 programs, including health services for adults and children, homelessness, substance treatment, case management, and more.
The mission of The Bridge for Youth is to provide runaway and homeless youth safe shelter, assist in the prevention and resolution of family conflicts and reunify families whenever possible. The Bridge for Youth also offers LGBTQ+ support groups and BIPOC support. The Bridge For Youth is based in Minneapolis.
With more than 450 members, Rise Up For Youth is a high school mentorship program across six Wichita public high schools. The organization works to give young people the tools they need to reach their fullest potential through two programs. Founded by a husband and wife who both struggled with drug addiction, the couple vowed to dedicate their lives to supporting others.
Project Teacher is the only free teacher resource center in the state of Kansas. Formed on the idea that kids deserve to have essential school supplies and that their teachers shouldn't have to pay for them out of their own pocket, Project Teacher started in 2014 with a goal to help just a handful of schools in West Wichita. The organization quickly grew and with local and national partnerships, they have been able to serve schools all across South Central Kansas.
Beauties and Beasts is an 11th-hour animal rescue group located in Wichita, Kansas. Its purpose is to rescue death row animals from the shelter and place them in foster homes that will provide them the love and care they need to become happy, healthy, adoptable animals. Beauties and Beasts do not discriminate against breed, age, medical condition, or behavior.
Walser Foundation History
The Walser Foundation was once called by a different name—The RJ Walser Foundation. Started in 1995 by our founder Jack Walser, the original nonprofit focused on supporting family and children services in the community.
Over time, the entity became the Walser Foundation. As community needs increased and changed, the Walser Foundation also refined its mission to make a more focused impact. Today, the Walser Foundation provides grantmaking and sponsorships to local nonprofits and scholarships for graduating high school seniors. The Foundation typically contributes 1,000 volunteer hours in the community by Walser employees.

Let your car drive change even further during June during Walser's Shop For A Cause event. Not ready to buy a vehicle just yet? You can still donate to these impactful local organizations by visiting their website and contributing directly.