Winner Sinks Ace, Wins Audi at Auggie Navarro Pro-Am Tourney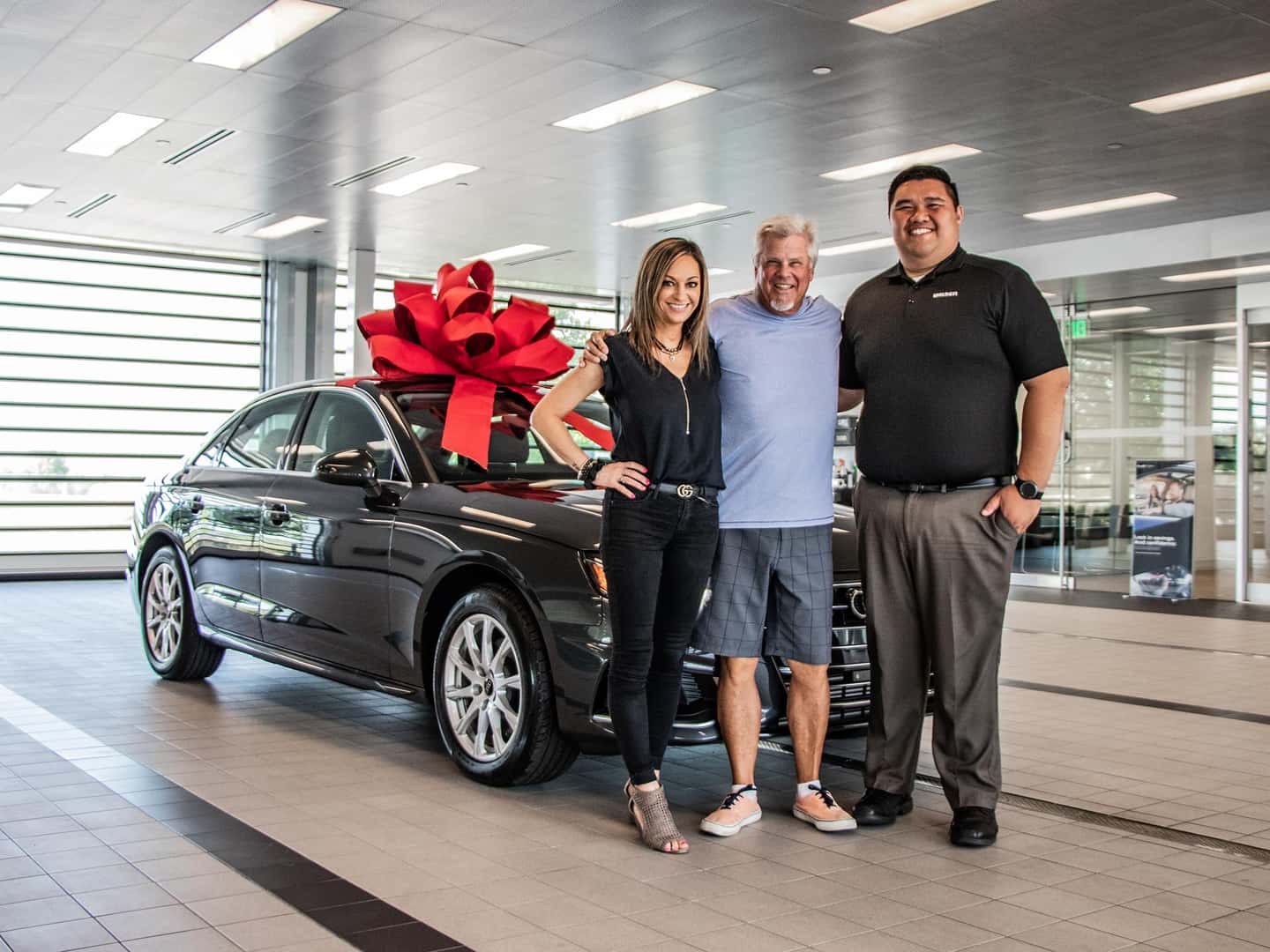 Audi of Wichita Sales Manager Mandi Calderon, winner Craig Robinson, and Audi of Wichita Director of Operations Bac Ta pose for a photo with the hole-in-one prize
Did you know the odds of an amateur golfer hitting a hole-in-one are 12,500 to 1? This lucky golfer beat the odds during the Auggie Navarro Pro-Am Invitational in Wichita earlier this summer. Golfer Craig Robinson sank an ace on the eighth hole at the Crestview Country Club North Course. That hole happened to be the Audi-sponsored Hole-in-One hole, earning Robinson a new 2021 Audi A4 sedan from Audi of Wichita on the Walser Auto Campus.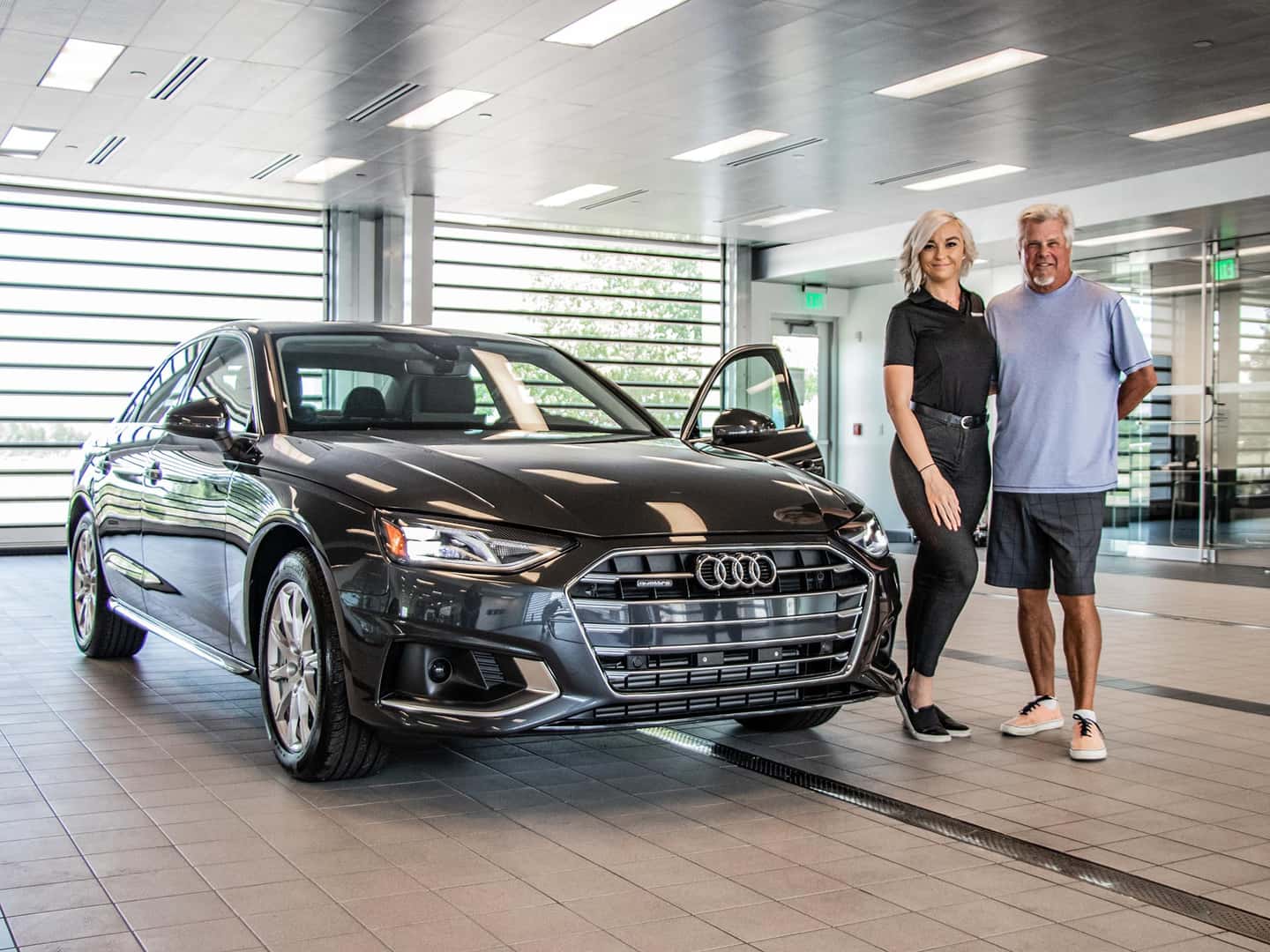 Audi of Wichita Customer Specialist Tori Slayton worked with Robinson on finalizing the deal after his win
While Robinson was lucky to win this hole-in-one, he might have a better shot than most. Turns out, this is his third hole-in-one contest in which he's won a major prize. Robinson, a retiree, is a regular on the links and has won both a car and a golf cart from a hole-in-one shot before. In case you're wondering, the American Hole N' One Association says hole-in-one odds for pro golfers improve substantially at 2,500 to 1.
The Walser Auto Campus is a proud sponsor of the Auggie Navarro Pro-Am Invitational. Proceeds from the charity tournament support the Auggie Navarro Scholarship Foundation and the Wichita Jr. Golf Foundation, which designate funds to support youth education in a variety of ways including college scholarships and youth golf.
Congratulations, Craig!