Antonio Mena: 'There is Color in Everything'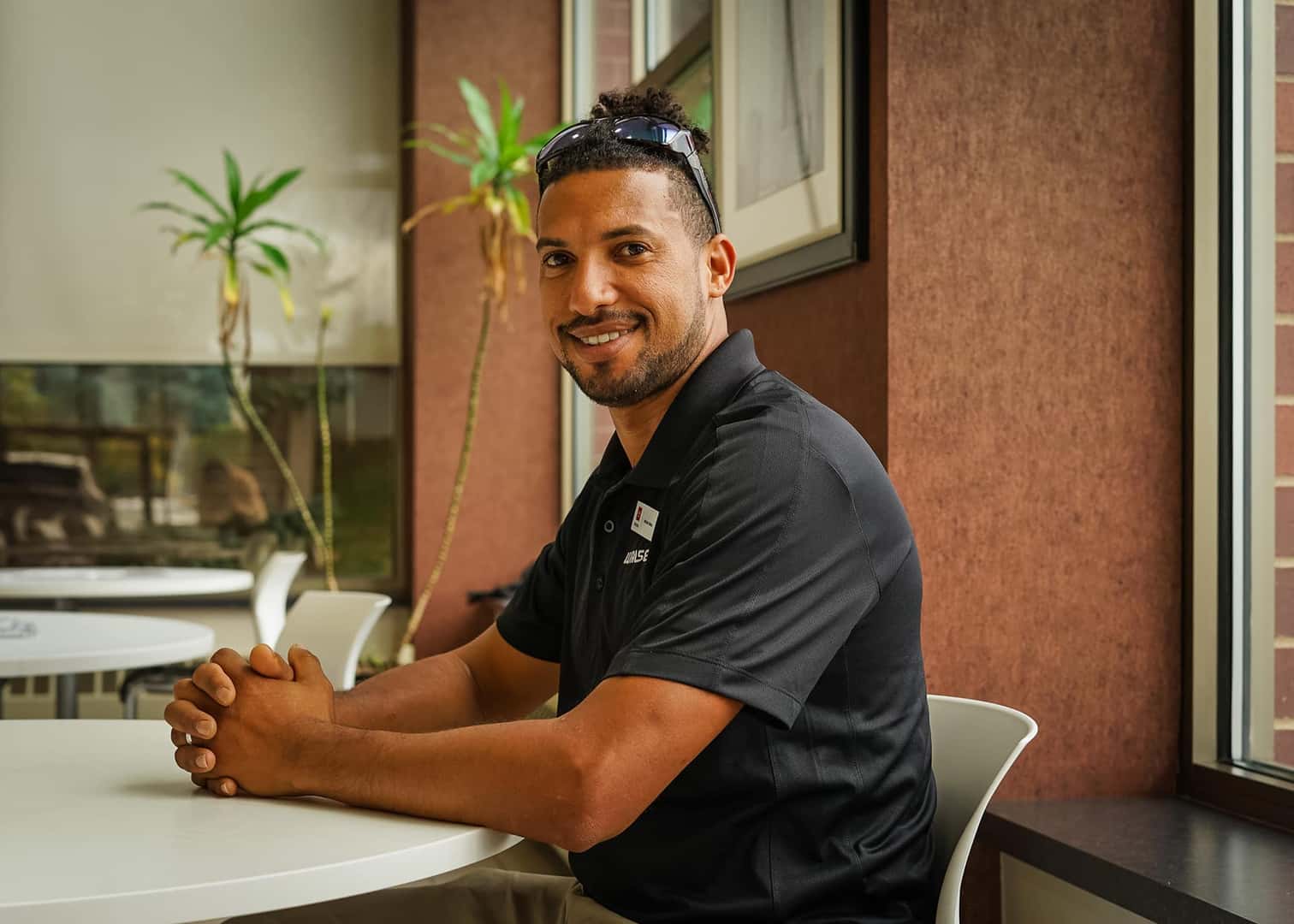 Antonio Mena, Walser Toyota
Walser Toyota Sr. Customer Specialist Antonio Mena isn't shy about sharing why he loves his Hispanic heritage and the color and vibrancy it brings to the Minnesota community. September 15 – October 15 marks national Hispanic & Latinx Heritage Month. Throughout the month, we're highlighting stores of Walser employees, what they do, and what inspires them.  Mena talked about that and more in this first employee feature of Hispanic & Latinx Heritage Month 2021.
How do you identify within the Hispanic and Latinx community?
My dad is from Spain and my mom is African, but I'm Dominican. So, I'm from the Dominican Republic and lived there for part of my life. I would even say I'm Afro-Latino.
How has your heritage shaped the person you are today?
We are dreamers and seekers. Dominicans dream for something else even when they are working day-to-day. For me, I tried baseball, then tried Olympic sports, and then decided to do my studies to get scholarships. I sought out a better future for myself and went for it.
What brings you joy about your heritage and culture?
How colorful it is. There is color in everything. It's in everything we do from clothing to cooking to our homes. It's so bright and happy. The other thing is family. We do everything together with family. Family pride brings me joy.
What has been your experience with being Hispanic and/or Latinx, specifically in Minnesota?
Challenging. A lot of joy but also a lot of pain. I'm grateful for all the experiences being here has provided me and have the resources to see my dreams. When I first got here, it wasn't too tough to find community because of social media, but it took some time. Luckily, I got connected with a guy who'd been here for 40 years and runs a non-profit, then I got onto a baseball team, which all helped me to feel more intermixed with the Latin community here.
Does your family have any traditions that are especially important to you?
Cooking. And cooking with family is the number one thing. We are a party culture and will stop working to cook and party. We usually use what's around us; and living close to the ocean, we will use what we catch to cook; that makes it more special. One meal I like is mofongo that uses fried plantains and it sometimes in a form of a sandwich.
Hispanic and Latinx culture is generally seen as something separate from American culture. What do you feel needs to be done for these to be seen as an integral part of "American culture"?
It looks like two separate worlds when it shouldn't.  There needs to be a connection of resources and education. America does need to become more welcoming and embrace Latin culture.  I think resources are too far apart and that makes it hard for Latinos to be included. 
What does Hispanic and Latinx Heritage Month mean to you?
It means fiesta! It means party! It also means hard work. Latinos are hard workers. Personally, it means history. We received all these different cultures and we are a mix of all of them. That is what we are a mixed community.