Ashley Cavazos: 'I'm Hispanic. I'm Latina. I'm Mexican-American.'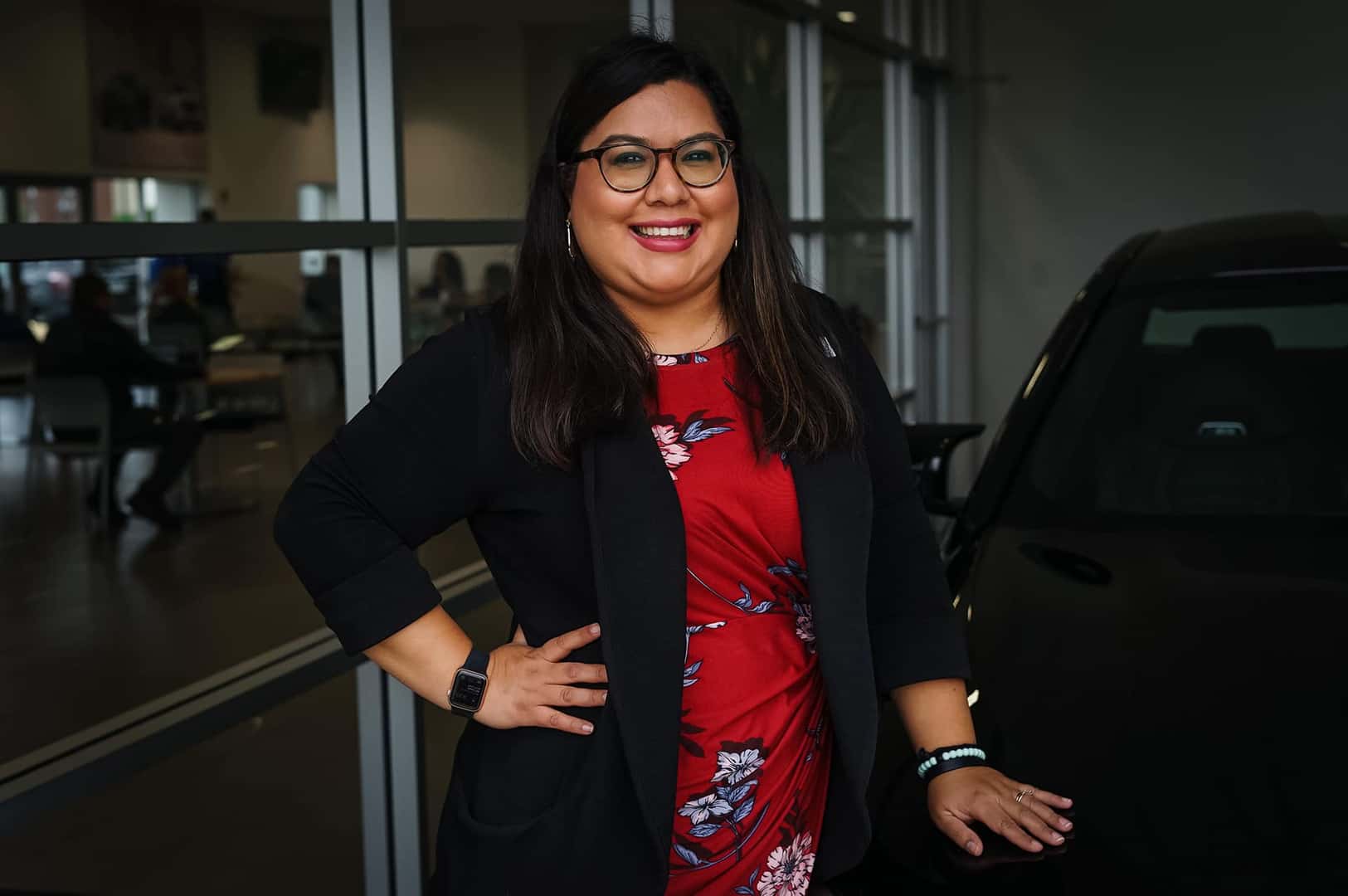 We're continuing our recognition of Hispanic & Latinx Heritage Month. This week, we spoke to Walser's Sr. Manager of Digital Sales Performance Ashley Cavazos. Cavazos, who joined Walser in 2019 and identifies as Tejano, has a long history in the automotive industry. She spoke about the path that led her to the industry, the importance of family, and why her heritage brings her joy. Interview edited for length and clarity.
How did you find your way into automotive?
I actually grew up in radio and TV. My family owns radio and TV stations. My grandfather was one of the first Spanish radio stations in the country. Through college… I always explored workspaces that I wanted to learn more about. I worked at a law firm as a litigation assistant for three years, had my own event/PR business where I helped up-and-coming musicians find their way into the industry and on the radio, and I worked for a sports marketing agency where I fell in love with marketing. That is what drove me to auto.I was hired at a dealership in 2010-2011 as a receptionist with the plan to transition to be their Internet Marketing Coordinator. One of the great things about working for a local owner with one rooftop is that you wear many hats. I sold cars while also managing their website, social media, and even their IT department. In a world where there aren't many women, especially Latinas… it was an exciting time for me.
How do you identify within the Hispanic and Latinx community? Can you describe what your heritage is?
My heritage is one that is not well known unless you are from the Southwest. It's actually called Tejano. Or Tex-Mex, as most people know it. Basically, it's Mexican-American, but for those who originated in Texas. My family has been in Texas when it was part of Mexico, when it was the Republic of Texas, and when it's now part of the United States. We are Mexican, Spanish, Native American… and my family even has some Greek in it! I'm Hispanic, I'm Latina, I'm Mexican-American.

How has your heritage shaped the person you are today?
One of the things is that we come from big families. Growing up in a big Mexican family, you show up and you have your aunts and your uncles; you're hugging and kissing and enjoying each other. Everybody is one big happy family. Having a large family has made me love being around people. It's also made me a hard worker. I've seen my family grow and work hard for what they have in life.
Does your family have any traditions that are especially important to you?
I grew up in a big Catholic family so Christmas time is always big for us. In general, holidays are big for us. Thanksgiving or Christmas, we would always gather at my grandparent's house. Any reason to celebrate, we will do it. Sunday night football BBQ, graduations, birthdays, quinceañeras, weddings, even Halloween. We shut down a local nightclub and have an invite-only, costume-required party. On Mother's Day, it's tradition to hire local mariachis to come sing to your mom in the middle of the night – it's called Mañanitas.
What gives you joy about your heritage?
Seeing how the Hispanic community has really grown in the United States as well as how you see leadership and entrepreneurship that's Hispanic. Being able to see people on TV that look like me. I wish it was around growing up, but it makes my heart so happy to see it for today's generation. In my career in automotive, it's exciting to see Hispanics in OEM leadership roles and running dealerships. It's a really prideful feeling to see that representation because I've always felt alone in that sense.

What does Hispanic & Latinx Heritage month mean to you?
It means learning the history of our personal cultures and other people. Being Hispanic/Latinx doesn't mean we are all from one place. It's Mexican, Spanish, Cuban, South American, Puerto Rican and I could go on. We don't all look the same, sound the same, speak the same type of Spanish. I'm excited to hear and see from other people in this community. We are all very different. It's also about awareness of things. Awareness of how this country came to be with all of us here and the people who make it. It's awareness and education. It's celebration.