Hmong in America: Walser Employee Shares His Embrace on Dual Identity, Culture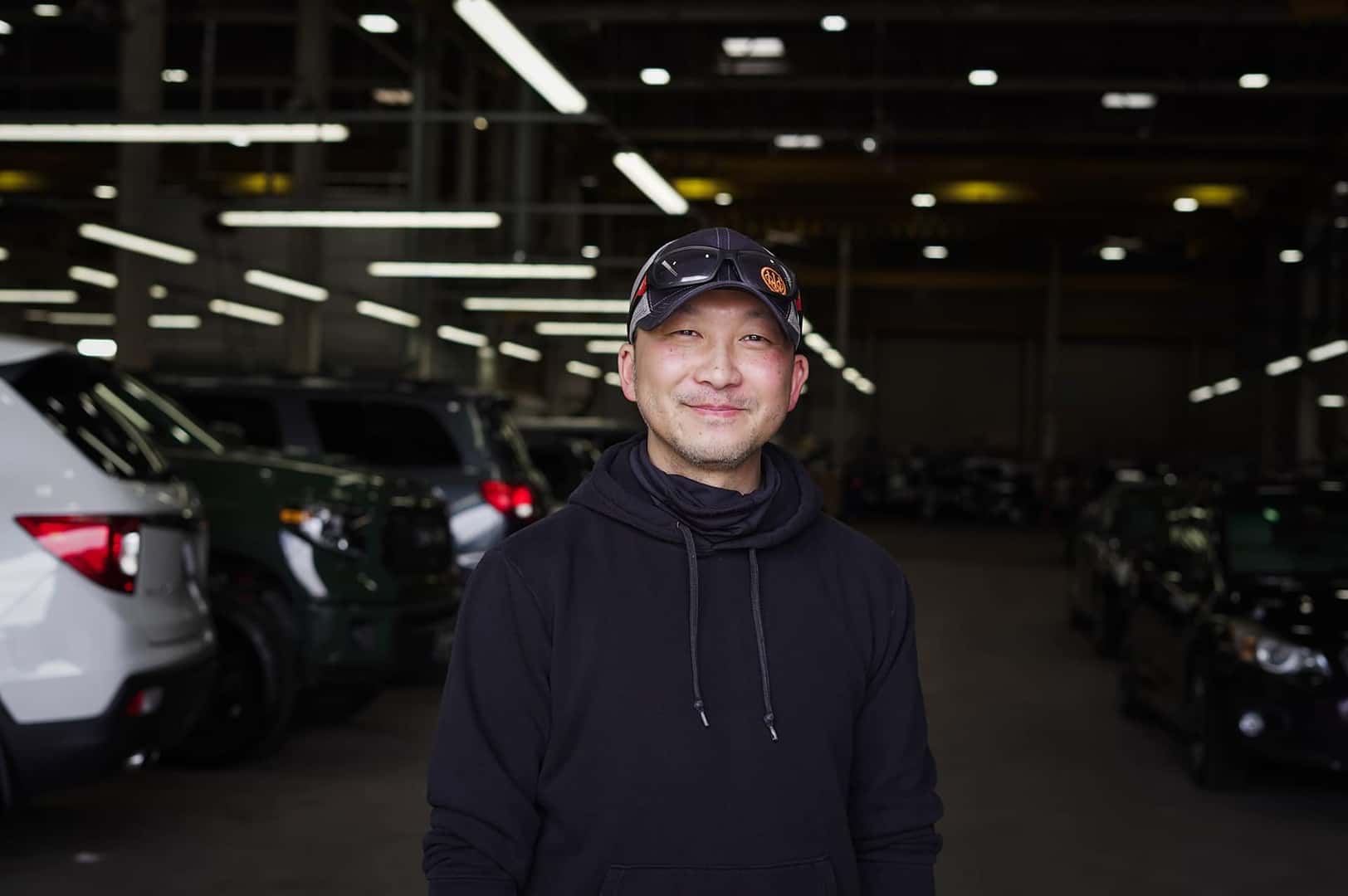 May is Asian American Pacific Islander (AAPI) Heritage Month. It's a time to recognize the historical and cultural contributions of Asian Americans and Pacific Islanders. 
For Song Vang, a PDR Technician at Walser Reconditioning Center, recognizing his Hmong history, culture, and traditions have always been a way of life.
"In our culture, as the oldest son, you have to know all of our customs and culture and heritage. It gets heavily relied on the eldest son to carry that. So, my dad told me about my grandfather, my great-grandfather, my great great great-grandfather. You have to know which part of the country you're from, which clan, which family… the lineage," he said.
Vang's family emigrated to the U.S. when Vang was just one year old. The family came by way of a refugee camp in Thailand after fleeing military persecution in Laos. It's not an uncommon story in the Twin Cities, which stands as one of the largest Hmong hubs in the U.S.

"My dad knew there was no future there. He was one of the first families in [1975] who signed up to leave. When our time came up four years later, my parents, my sister, and I left for the United States," Vang said. 
Despite spending almost his entire life in Minnesota, Vang said his connection to family, community, and his Hmong heritage has created a strong dual identity as a Hmong American.
"Growing up, [kids] my age… we had this identity crisis. We wanted to be more American. So, we gave ourselves American nicknames." 
Vang said his sister wanted to be called Nancy. Another friend asked to be called Mark. But, when it came to himself, he couldn't find a nickname that felt right.

"I never gave myself one. But it still felt like we started to lose a part of our identity by doing that. We were lost," he said. 
Vang said even his first name, Song, is an Americanized spelling of his actual name—Xyoob (pronounced he-YONG). It's a traditional Hmong name that translates to "bamboo."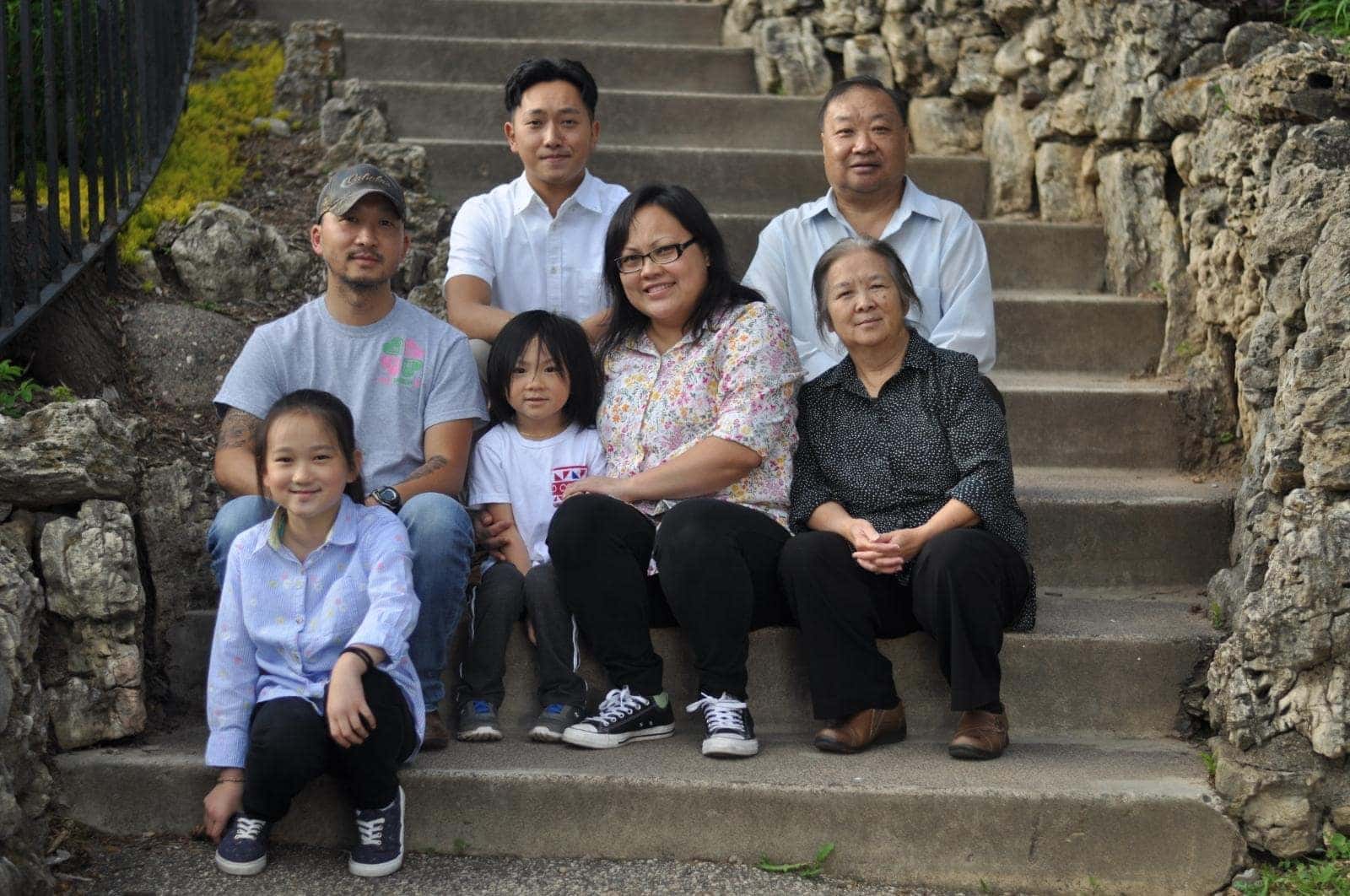 Years later, that duality of both Hmong and American identities is still with Vang. He became an official U.S. citizen in 2020. Yet it was important to him and his wife that their children have a solid Hmong identity. They gave their children traditional Hmong names and dressed them in traditional clothing during Hmong New Year celebrations. And race was a frequent topic of conversation in the home.  
"You know, whenever my kids speak of Americans, they're typically referring to white people. I have to laugh because I look at my sons and daughter and remind them, 'You're American, too, you know.'"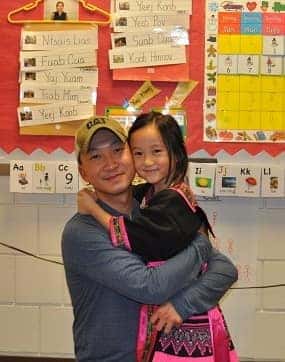 Today, Vang hopes that stories like his continue to stir up curiosity and conversations, but with one main idea in mind.
"We may look different, but at the core, our values are the same. We love, live, cry, and strive for the same things," he said. "These heritage recognition months help remind us how hard those before us fought for something as simple as being acknowledged."