Walser Journeyman Helps Educate Next Generation of Techs
It's no secret – the automotive industry is facing a major shortage, but it's got nothing to do with vehicles. Rather, it's all about the people who service them. Nationwide, service departments are grappling with a growing shortage of skilled and qualified service technicians. As the automotive industry looks for its next generation of up-and-coming techs, all eyes are on the vocational schools who can train them.
According to an article by NADA earlier this year, the industry needs to replace approximately 76,000 technicians each year just to keep pace with retirements and new jobs in the sector, but new entrants aren't keeping up with demand. NADA says America's technical colleges and training programs graduate about 37,000 new technicians —leaving an annual shortage of approximately 39,000 trained technicians.
Despite those numbers, technical schools like Dakota County Technical College (DCTC) continue to look for new and creative ways to bring demonstrative opportunities in the field to life. Earlier this month, Walser Automotive Group was among eight other Minneapolis / St. Paul automotive dealers who participated in a technical demonstration day on campus. The day calls on actual technicians in the industry to perform teach-outs on a variety of topics.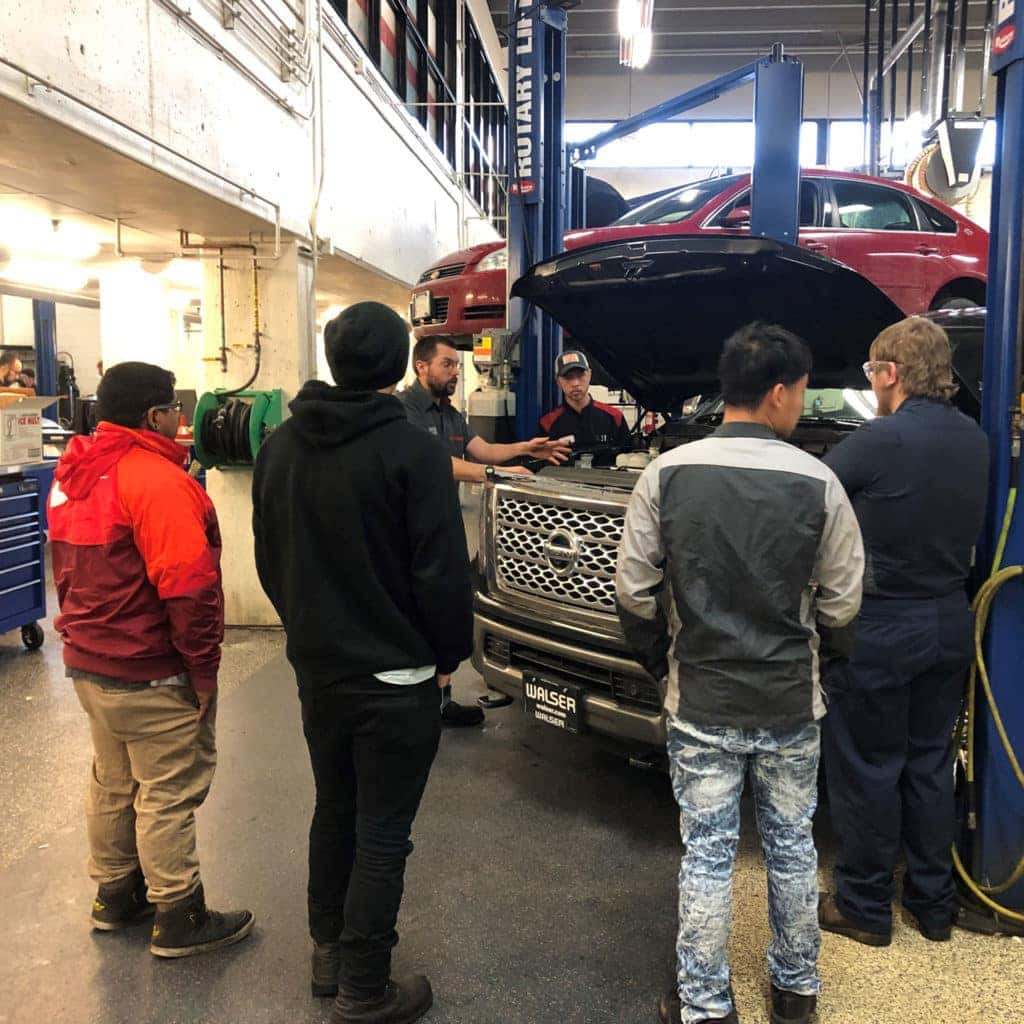 Walser Nissan's Todd Neuman was happy to step into the role of guest teacher for the event. Neuman, who works as a journeyman technician and main shop dispatcher at the Burnsville location, explained the theory behind Nissan's 2019 diesel engine including the ins and outs of the fuel, EGR, and cooling systems. "It's rewarding to see the kids who are really absorbing it," Neuman said. This was Neuman's second year participating as a technical expert in the event at DCTC. Among other topics, discussions included lectures on electronics operation/diagnosis, hybrid technology, and diagnosis of noise and vibration.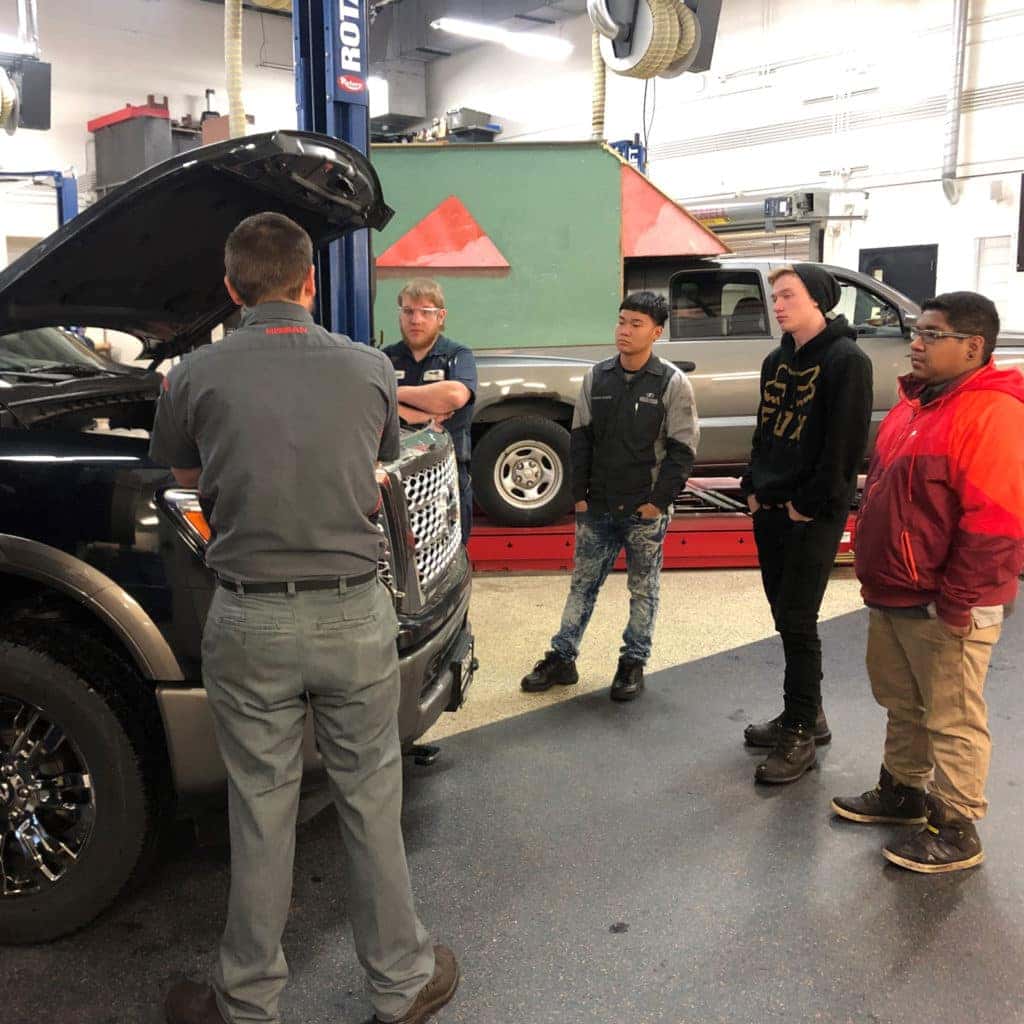 Yet, Walser recognizes that a spark of interest for a career can happen long before higher education is on the horizon. It's why the Walser Foundation has also invested in automotive pathway programs for area high schools like Burnsville High School and White Bear Lake Area Schools (GenZ Connections). Both programs allow students to learn industry-specific skills in the trades (like automotive), and, in some courses, earn free college credit and industry-recognized credentials. Walser also supports the Minnesota Transportation Center for Excellence, which brings industry-relevant and transportation-related educational opportunities to students around the state.
Still, Walser understands that community involvement goes beyond volunteering and donations. It also means staying active with the people and programs that train individuals to keep all of our modes of transportation on the road. Moving into 2020, Walser is focused on continuing to highlight career opportunities in the automotive industry. Tackling the crisis of tech shortages starts with a commitment to engaging with students to grow a strong and sustainable workforce for the automotive industry.
Already working as an automotive technician? Interested in advancing your career in the Minneapolis / St. Paul area? Visit WalserCareers.com to check out Walser's latest job opportunities for technicians. We're hiring!